A310 Noise Levels:



The certificated noise levels are established under ICAO Appendix 16, Chapter 3.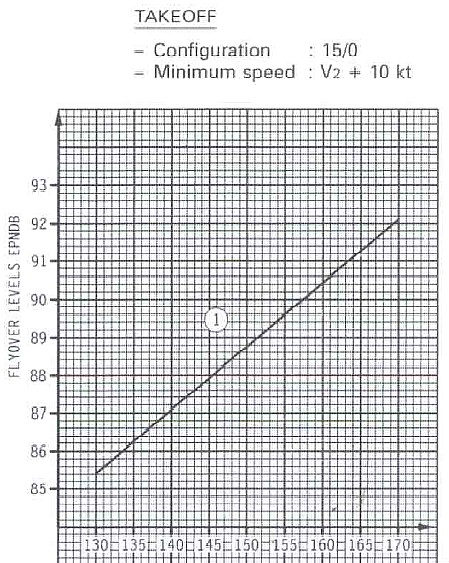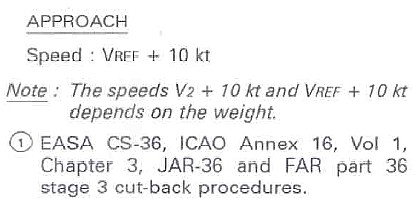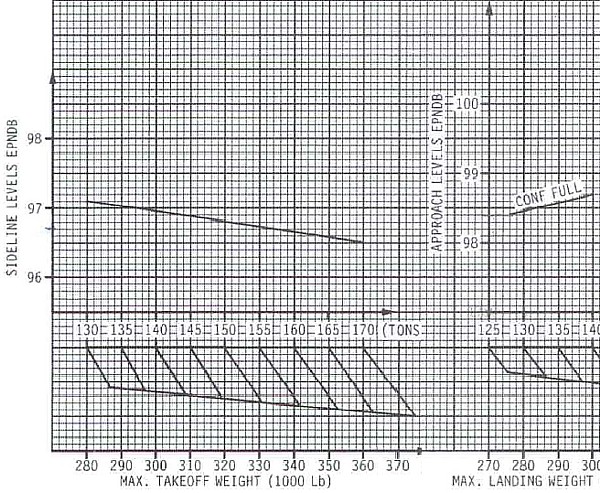 The sideline noise level decreases when the TOW increases.

This is due to the ground absorption effect. In fact, the vertical flight path of the aircraft is closer to the ground when the aircraft is heavier (For a given TOGA thrust). As a consequence, the part of the noise emitted by the aircraft and absorbed by the ground, increases when the weight increases. This leads to lower noise level for heavier weights.