DATA LINK - ATC Menu



The COMM display ATC menu selection allows display of downlink message pages.

ATC data link requires manual logon to a participating ATC facility. Once logged on, transfer to adjacent ATC facilities is normally automatic.



ATC Menu Downlink Pages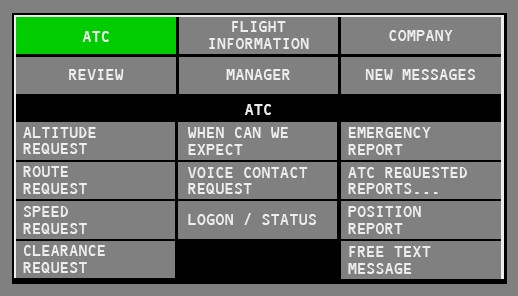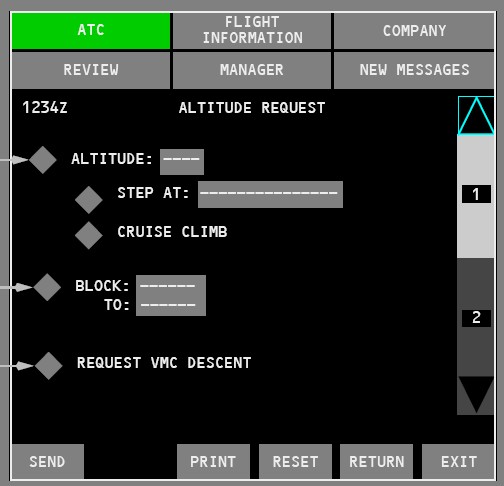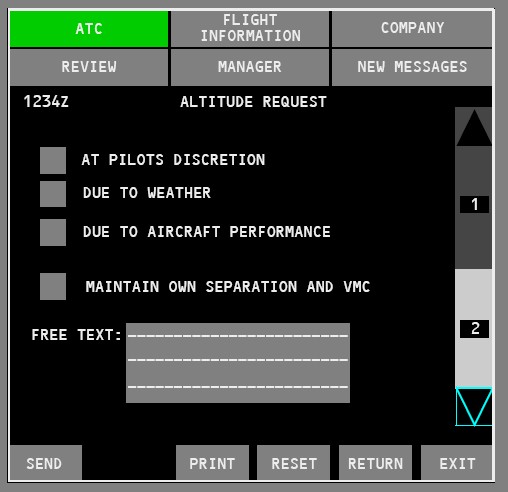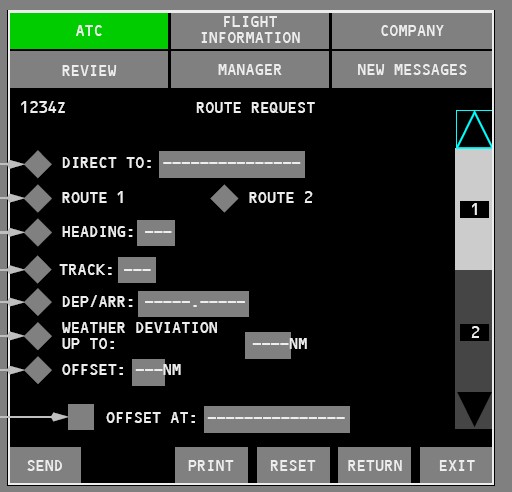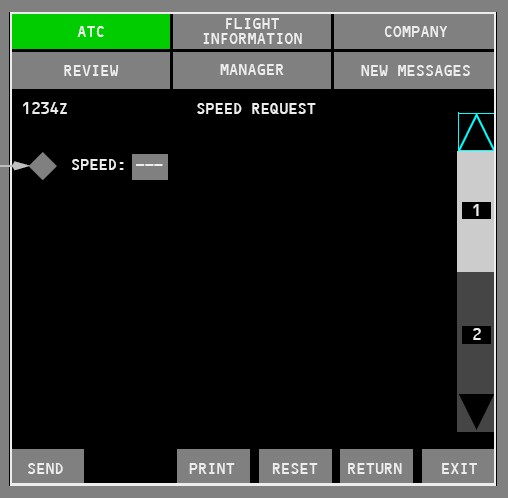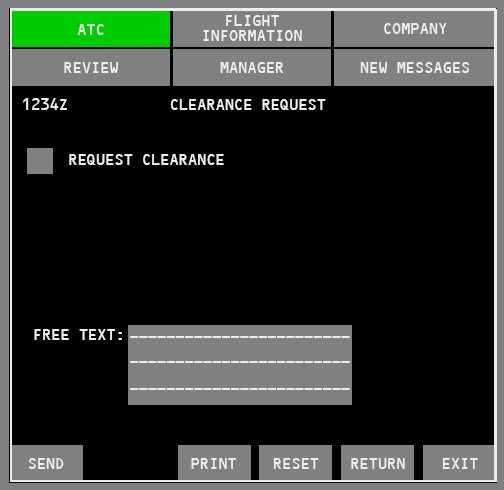 Combination Downlink Request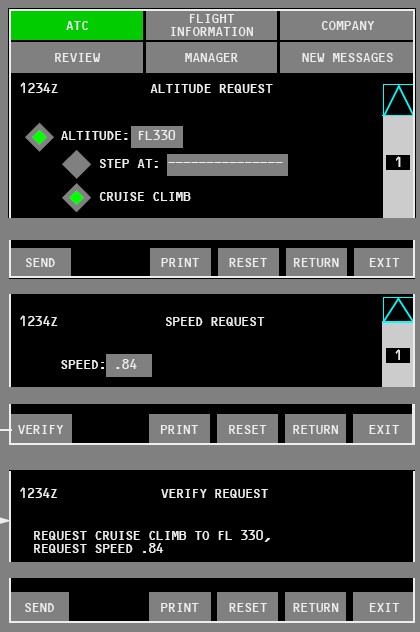 Requests from the altitude, speed, and route pages can be combined into one downlink request.

Each request is individually selected and filled out.

Select subsequent request pages by selecting RETURN, and selecting additional downlink pages from the ATC main menu.

When data is entered into the second request page, the SEND key changes to VERIFY.

The SEND key is active on the VERIFY REQUEST page.

A combined request is limited to five elements. Selecting a sixth request element displays the MESSAGE LIMIT EXCEEDED information message.

The verify page provides a display of the combined request elements.

Elements requiring revision before sending are revised on their respective request page.

Selecting SEND transmits the combined downlink message to ATC.



When Can We Expect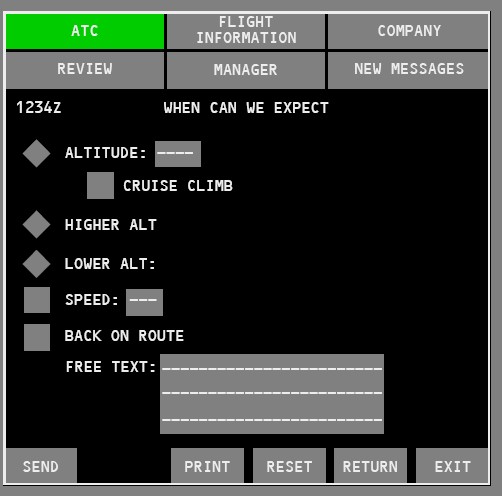 Voice Contact Request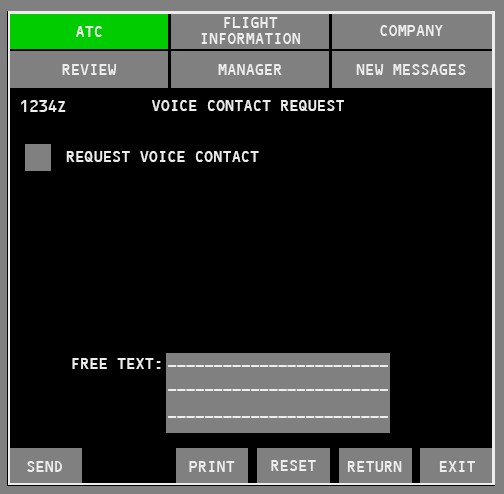 ATC Logon/Status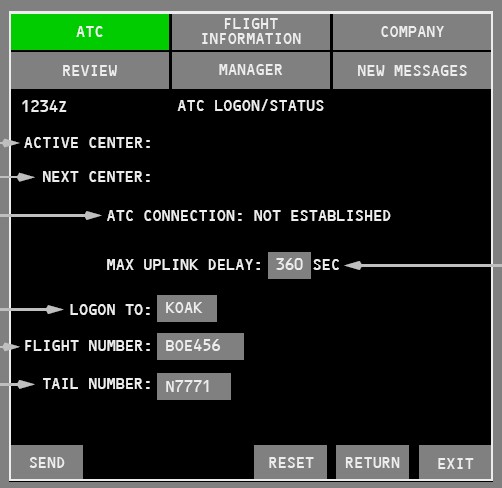 ATC Connection Displays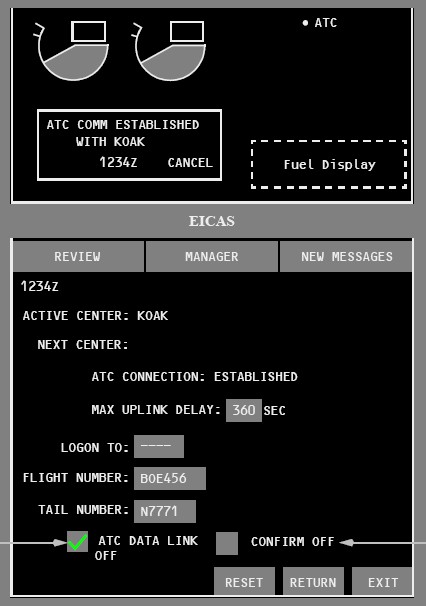 Emergency Report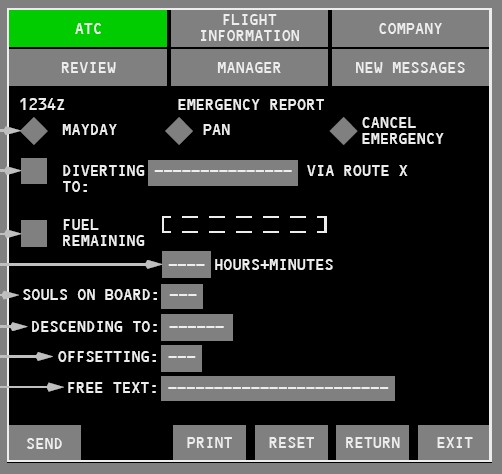 ATC Requested Report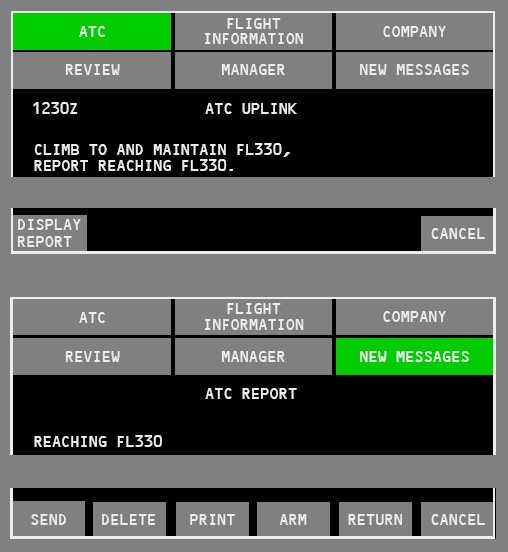 ATC uplink messages can contain a request for a report.

When the uplink is accepted, the DISPLAY REPORT key is displayed.

Selecting DISPLAY REPORT displays the ATC requested report which can be sent.

Some reports can be armed for automatic transmission when conditions are met.



Armable Report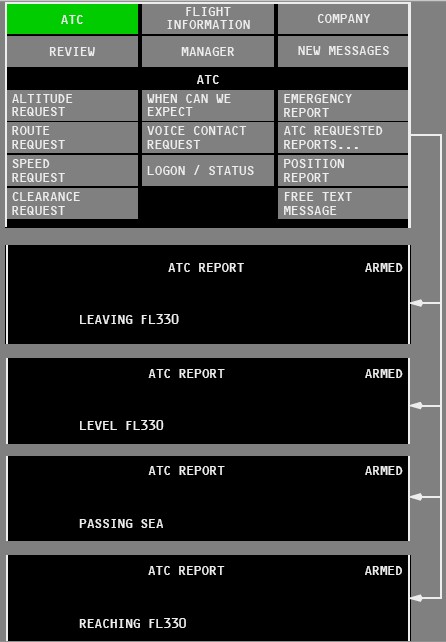 The LEAVING, LEVEL, PASSING, and REACHING reports can be armed for automatic transmission.

Selecting the ARM key for a report displays ARMED for the report status.

When a report is armed, the ARM key changes to DISARM.

When a report is automatically transmitted, an ATC uplink message confirms the report was sent.



Position Report