Flight Information Menu Downlink Pages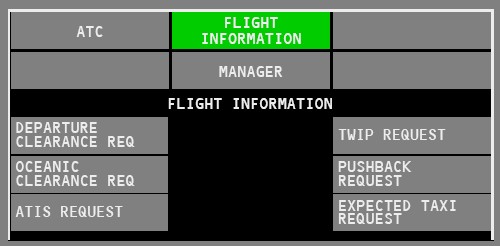 Departure Clearance Request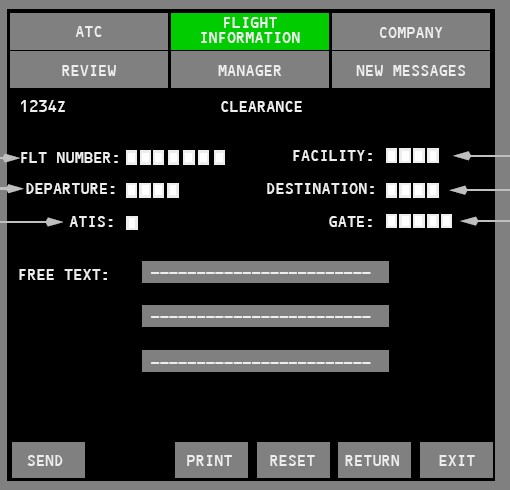 Oceanic Clearance Request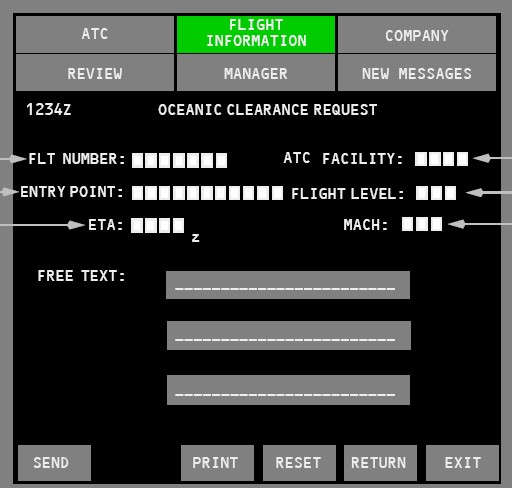 ATIS Request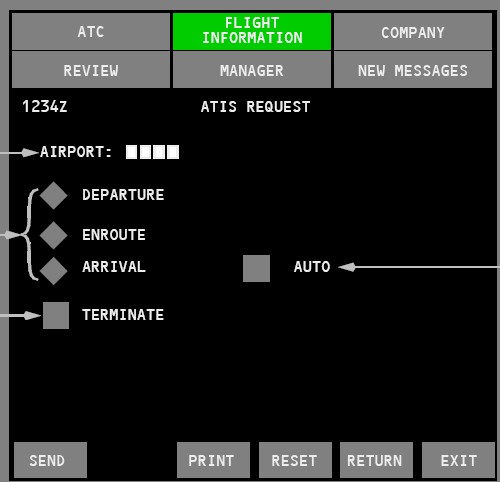 AUTOMATIC UPDATE

:

If ARRIVAL selected, the AUTO update selection box displays. Selection provides automatic updating.

If ENROUTE selected, updating is automatic; AUTO does not display.




TERMINATE

:

Displays when an ENROUTE or ARRIVAL AUTO update has been selected.

Selection cancels automatic updating and sets ATIS SELECTOR to none selected.

The SEND key becomes active with this selection.



TWIP Request

(Terminal Weather Information for Pilots)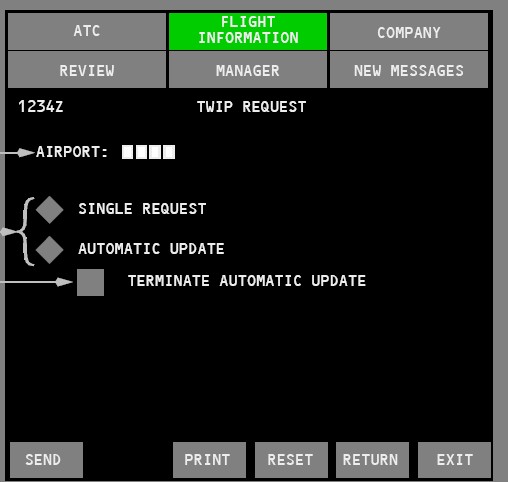 Pushback Clearance Request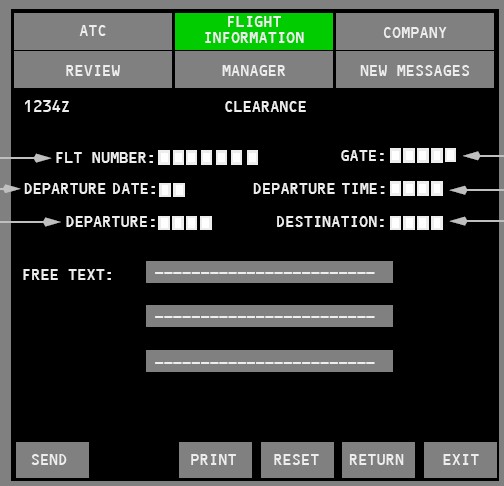 Expected Taxi Clearance Request